These are our sister sites! If you are playing any of these other Rockyou games or would like to try one, you can find great information at these locations for a better gaming experience.
Edit
For Brightwood Adventures if you have already created an account through our Westbound site there is no need to create another account as all of Wikia.com uses the same information! For Shipwrecked a new account will be needed, but it is very easy to create an account.  
Edit
Brightwood Adventures
Edit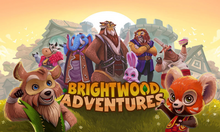 Brave adventurers have traveled through the Dark Forest to discover the Lost Village of King Lionheart, but they need your help to restore it from a tiny meadow to a thriving community.
Discover the secrets of the Dark Forest, protect the Villagers from the Creepies, and sleuth out King Lionheart's mane care secrets (is that gel or is his fur naturally wavy?)!
Adventures abound as you grow from an empty meadow to a lively community of bustling Villagers.
To get more information on this game please visit: Brightwood Adventures Wiki
Shipwrecked
Edit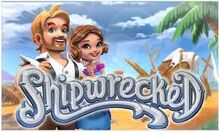 Monkeys, pirates, paradise, and treasure-Oh My!
You and your party are stranded on a tropical beach paradise. Now it's up to you to build a beautiful and thriving civilization on the Lost Island!
Adventure, magic, and romance await as you explore the mysterious island, discover hidden secrets, and build a stunning beach paradise!
But be careful! You're not alone on this island.
To get more information on this game please visit: Shipwrecked Game Wiki